Tacit Dimension creates games to close the gap between urban research and the development of things and technologies used in urban life. As a lab we constantly develop the method of 'research through design' to generate knowledge and test innovative designs.
The term 'Tacit Dimension' is borrowed from the philosopher scientist Michael Polányi. He coined the term to elaborate on knowledge that we acquire through experience and through interactions with our environment, but which we can't explicitly formulate. Yet tacit knowledge is always at the bottom of what we can put into words, draw or create.
Street Game Design
Streets, stairs, and the rhythm of traffic lights constitute our platform. We create games in which rules of the game blend in with every day rules of urban life.
Research Through Design
We create games to explore research questions regarding the urban. Games function as probes that provide knowledge in context. Often the game design process itself is the research tool.
Technology Testing
We use urban games to test prototypes of technologies and services that are designed for urban use.
Dr. Viktor Bedö
Founding director
Dr. Viktor Bedö
Founding director
Bio
Viktor is street game designer, consultant and philosopher based in Berlin. He is founder of Tacit Dimension and is lecturer at the School for Design Thinking at HPI Potsdam. His activities are organized around methodology and practice of game design for urban design and team based innovation. In his PhD thesis "Interactive Urban Maps as Instruments of Thinking" he examined how bodily experience of urban life enables the discovery of emerging patterns on real-time urban maps. In Olafur Eliason's Institute für Raumexperimente he cooperated with young artists on turning theoretical concepts of space and body into interactive performances. He is former member of the street-games collective Invisible Playground with whom he has been extensively touring international arts festivals (among others Metropolis Festival Copenhagen and  Hide&Seek Weekender London).
Perla Montelongo
Strategic development
Perla Montelongo
Strategic development
Bio
Perla has a background in art education and curatorial training. She holds a Master of Interactive Systems for Arts and Design and a Master of Curatorial Practices in Art and New Media, both from the Ramon Llull University in Barcelona, Spain. As lecturer she worked in Universities in Mexico (UACJ) and Spain (Escola Superior de Disseny ESDi) until she funded the independent art education program Visions of Art, dedicated to the professionalization of emerging artists in Iberoamerica. In 2008 she moved to Berlin and funded the Node Center for Curatorial Studies, a platform to teach, research, and experiment with subjects related to curatorial studies and contemporary art practices.
Bio
Aysegül studied Architecture at the UdK Berlin, where she currently is a PhD Candidate in Architecture Theory. Besides her research she also is an advanced track student at the School of Design Thinking Program at HPI Potsdam. 2001-2002 she was an AFS exchange student in USA. Since 2004 she lives and works in diverse design and architecture offices in Berlin. She likes to paint and watch action movies.
Ricarda Ihmenkamp
Project assistant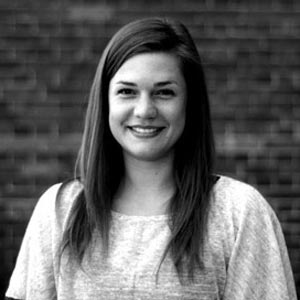 Ricarda Ihmenkamp
Project assistant
Bio
Ricarda is doing a Master of Business Communication Management at the HTW Berlin. In the last couple of years she worked for a communication agency in Berlin and the fundraising platform betterplace.org. During that time she gained experience in brand strategy and social innovation projects. She is interested in urban topics and social design. Her bachelor thesis was about cultural sponsoring and street art.
Dr. Viktor Bedö
Emser Straße 65
12051  Berlin Germany